Welcome to Myztro Weekly Updates!

After a long break for University Finals, Myztro Weekly Updates are BACK, just in time for the holiday season!

Here's what went down this week:
Quake Champions
Quake Challengers
It was a big week for GaRpY and HELL.

After 4 weeks of Challengers play, GaRpY and HELL both made it all the way to Week 5 Finals, qualifying for the Stage 2 EU Challengers Finals in February!

They will participate in a double elimination tournament against 16 of EU's best up-and-coming talent to have a shot at qualifying for the Stage 2 Relegation matches in Katowice. Only 2 players can qualify, so GaRpY and HELL still have a long road ahead.

Oh yes, one more thing: HELL beat GaRpY 2-0. 9-8 on Vale of Pnath, and 6-5 on Blood Covenant. Even though the matches were close, HELL is now officially the best in the United Kingdom.

If you want to see them practice and prepare for February, follow their Twitch channels!
https://www.twitch.tv/myztrohell
https://www.twitch.tv/myztrogarpy
Quake Pro League
Before we get into QPL Week 5, let's cover one of the closest, if not the best Quake matches this year. In QPL Week 4, Vengeur and RAISY met up to play one another in the Myztro Teamkill Match. Every match was decided by 1 frag, and every movement mattered. RAISY took Awoken 6-5, Vengeur took Corrupted Keep 7-6, and RAISY took the series while edging past Vengeur on Vale of Pnath 11-10.

Watch the full VOD here:
Onto QPL Week 5. Vengeur faced off against Av3k this week, and this was the first meeting between them since Quakecon in July. Vengeur took a close Molten Falls 4-3, while Av3k took Awoken 13-6. Vengeur took the series with a 13-9 win on Vale of Pnath.

RAISY faced off against cnz, and that series was all RAISY from beginning to end. After RAISY took Blood Covenant 12-10, he held cnz to only 3 kills on Awoken and Corrupted Keep, winning those maps 15-3 and 23-0. His totem positioning on Awoken and his sharpness on Corrupted Keep will keep the others in the QPL on their toes.
Here are the current World Rankings after Week 5:
Fortnite
Dreamhack Winter
At the beginning of the month, Myztro's own Tj and Whai traveled to Jönköping, Sweden for Dreamhack Winter and the Fortnite Solos Tournament. A $250k Prize Pool was up for grabs, so the boys settled in and got ready to compete.
Whai and Tj made it through all of the heats, but Whai made it all the way to the final 100 and a shot at the prize pool.

In the end, Whai placed 76th Overall and brought home $750. We're proud of both Tj and Whai, and we can't wait to see what they'll win in 2020!
Apex Legends
GLL Apex Legends Series
This past weekend, ottr competed in the Global Loot League Apex Legends Series EMEA Qualifiers. He played with ZDavis and Musen on team "The GPros", a callback to Myztro's sponsor, Logitech G.

The qualifiers were in a Kill Race format, with teams queuing into certain servers to play against each other and non-tournament teams. The GPros ended at around 600 points, just missing the Top 30, as well as the Top 10 Qualifier to make it into the $25k Main Event.

As we go into 2020, we hope to see more Apex events and tournaments, and hopefully one of these tournaments will go our way.
Holo-Day Bash Event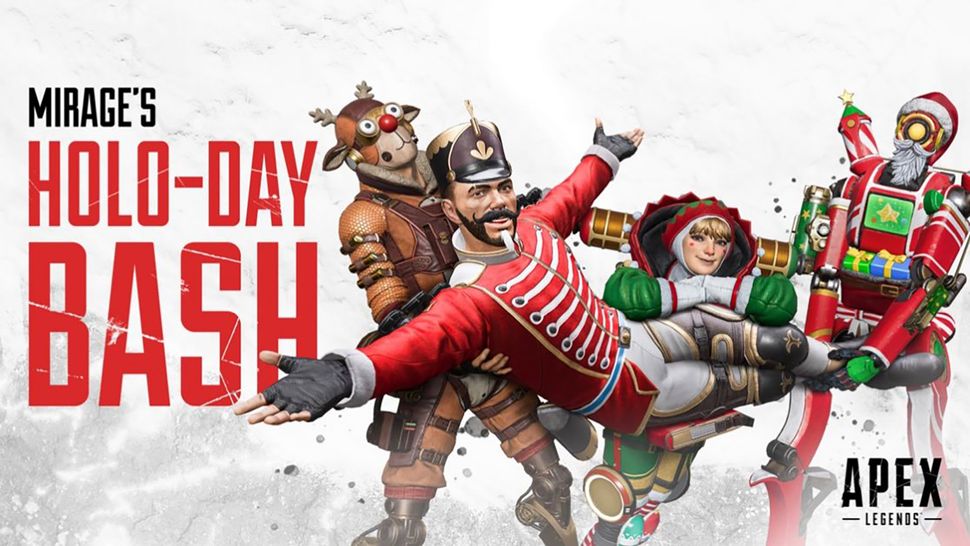 Apex's newest event is HERE! From December 13th to January 7th, Mirage has taken over World's Edge with a new map location and a new gamemode. Oh, and don't forget the new cosmetics and the all-new Pathfinder Heirloom!
Catch all the changes and holo-day cheer in the Event Trailer below!
Meet The Family
Today, Myztro signed an all-new member of the Myztudio Team and the Myztro Fam, Melody "Dakarta" Broadwell!

I sat down with Dakarta and asked her some questions so the Myztro community can get to know their new Community Manager.

Dylan: Tell me a little about yourself!
Dakarta: My name is Melody Broadwell, and I am from Dallas, Texas. I've been playing video games since I was a kid, but got into the competitive gaming and esports scene around 2 years ago. I've managed the Overwatch Team at the University of Arkansas for a year and a half, and I've assistant managed for 2 other Overwatch teams. My major is RESM or Sports Management. I currently play Apex Legends, and stream every Monday, Wednesday, and Friday at 8 PM Central Time.

D: What games do you play?
Dak: I play Apex, Overwatch, OSU! and other games that I just feel like playing. Sometimes I dabble in horror games and single-player story-driven games.

D: What makes you a fan of Myztro?
Dak: I'm a fan of Myztro because you [Dylan] started showing me games and twitch streams of the players. I slowly got more and more into it, and decided to check out Quakecon to watch the players and Quake action live. I've met several people within the org and they grew on me fast. It felt like a family and that's what I love about it!

D: What's your favorite food?
Dak: I love food so this is one of my most hated questions. I grew up in a diverse area, so I eat pretty much anything. But pickles, mustard? Bleh. Or broccoli and cheese? Together? Disgusting!
(Editors Note: She is bullying me for my love of Pickles, Mustard, and Broccoli Cheddar Soup.)

D: What can we expect from you in 2020 and beyond?
Dak: I hope to bring a more communicative discord, and community in general. I hope to bring people from my own viewership into the Myztro atmosphere as well. I hope to foster a fun and amazing community in 2020!

Make sure to follow our new team member on Twitter, Twitch, and Instagram!
That's it for this week's edition of Myztro Weekly Updates! Come back next week for the latest Myztro Gaming content!