Welcome to Myztro Weekly Updates!

Every week, the Myztudio Team will recap the news, replays, and action from the week prior to keep you updated.

Here's what went down this week:
Quake Champions
Quake Pro League will return on November 17th, so until then, here's a preview of Stage 2:
Returning Champions
Since the QPL Stage 1 Finals, there are now 4 newcomers, while 16 are returning after the LAN. They are:
North America:
Europe/CIS:
Myztro Challengers
Two Myztro players will be fighting through EU Challengers to potentially reclaim or clinch a QPL spot by the Stage 2 Finals. HELL and GaRpY will be competing against other Quake pros in the Challengers League, and fight for the coveted Top 2 spots.

We wish all our players good luck, either in the QPL or in Challengers!
Now we know you all are hungry for some Quake action during the break, so here's some top clips from Myztro's Quake players!
Fortnite
Myztro had another solid showing this week of the Fortnite Championship Series. Week 2 had some similar results to Week 1, with Whai and his squad of Zyppaan, Eleven Gaming's Crippa, and Tchub_ securing 105 Points, 2 Victory Royales and 57 Total Eliminations. Sadly, they finished only 2 places behind Top 25, and ended their run in the Semifinals.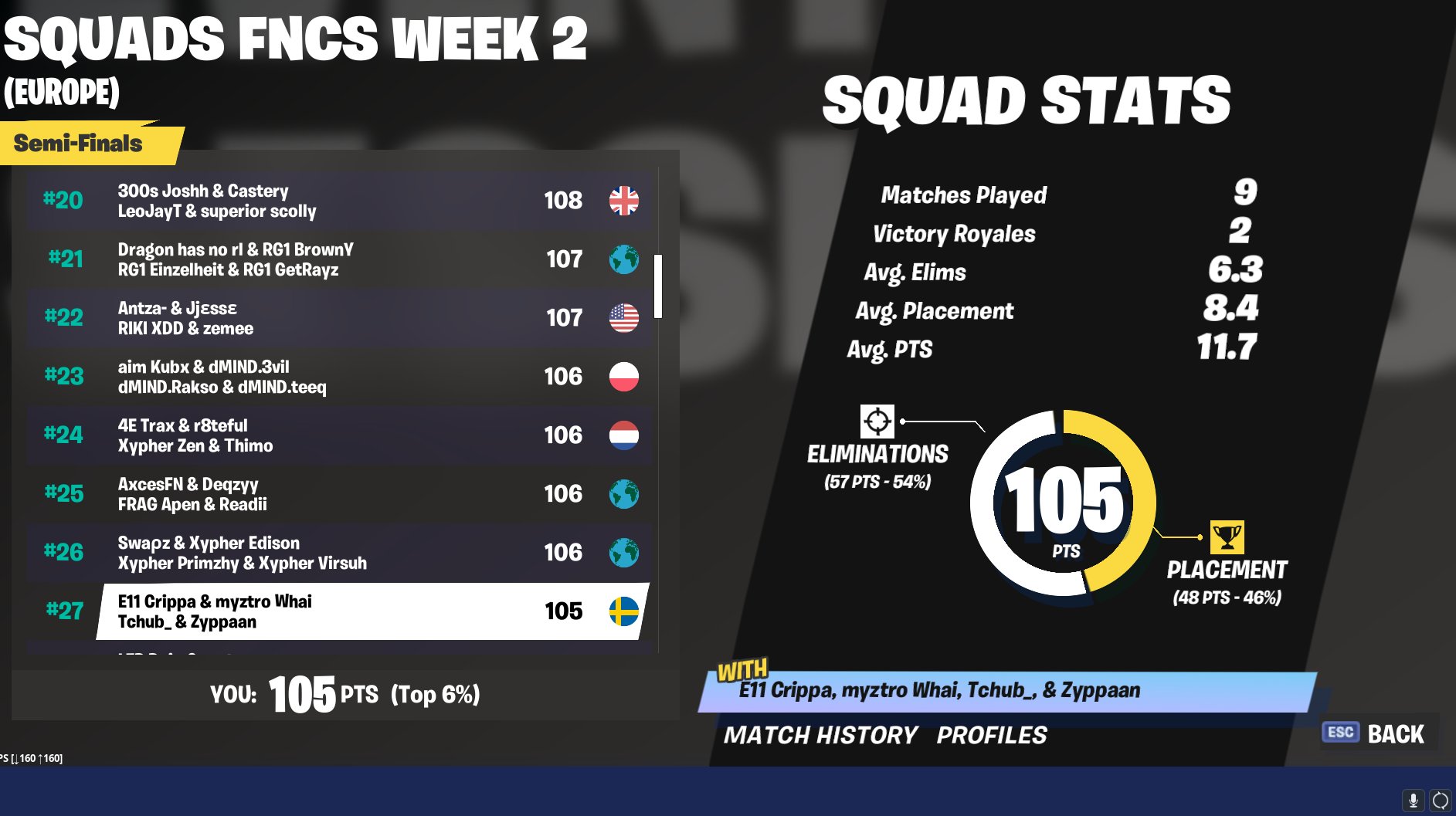 Tj and his squad, FlowiS, mevs, and Severin didn't have the same luck in the Semifinals. Securing 80 Points, 44 Eliminations, and 1 Victory Royale, they placed 106th Overall in the Semifinals.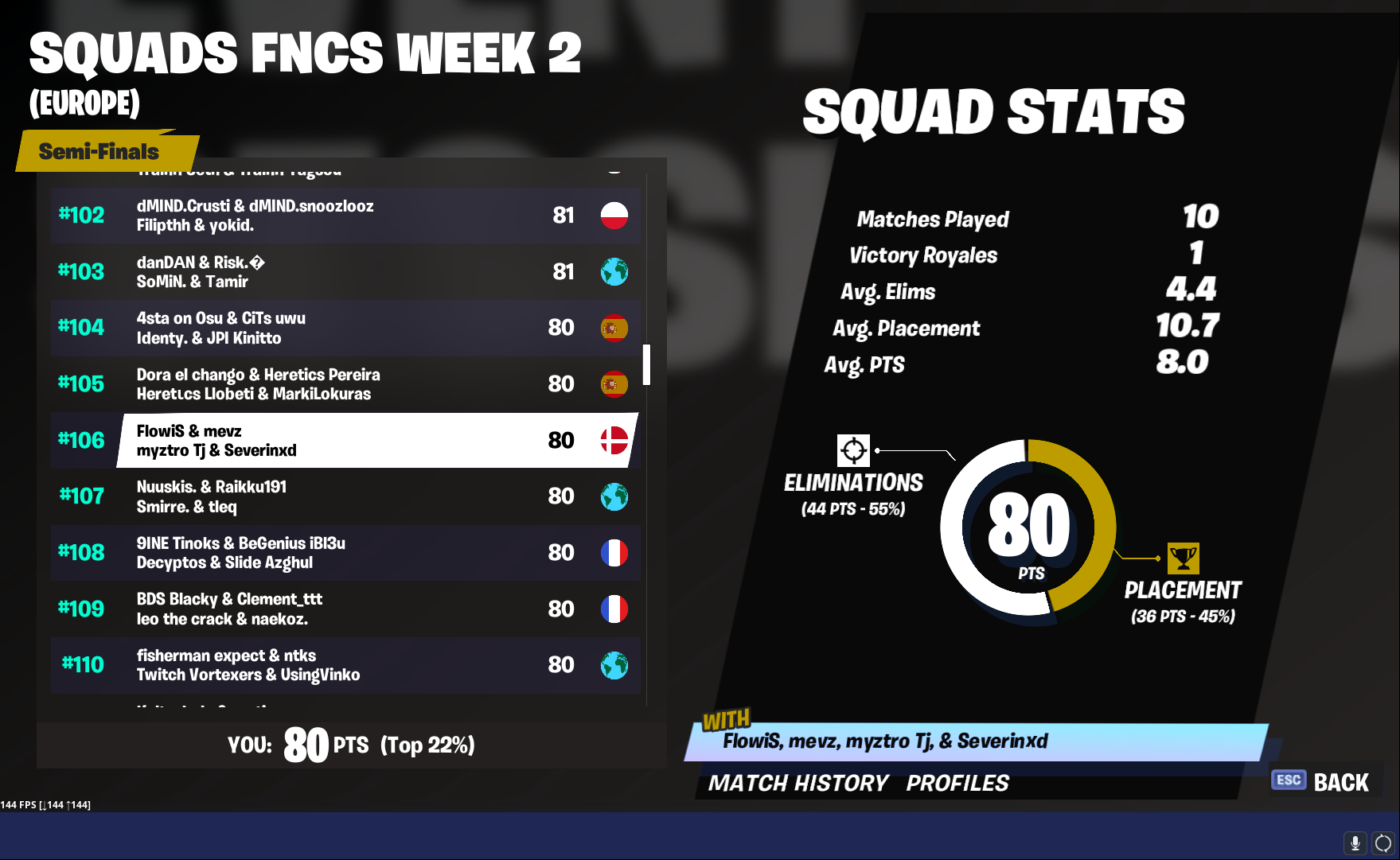 FNCS Week 3 goes down on Saturday, November 16th. We wish our players and their squads the best of luck this week!
Apex Legends
Ottr has been grinding out Apex, hoping to get #1 in the Wrold. Currently, he's #15 in the world, and he's streaming his games on his ascent to the peak of ranked.

Make sure to follow him on Twitch and Twitter to follow his journey!
https://www.twitch.tv/ottr
https://twitter.com/myztro_ottr

Here are some of his best plays in ranked!
That's it for this week's edition of Myztro Weekly Updates! Come back next week for the latest Myztro Gaming content!