Welcome to Myztro Weekly Updates!

Every week, the Myztudio Team will recap the news, replays, and action from the week prior to keep you updated. Here's what went down this week:
Quake Champions
This week of the Quake Pro League was a very interesting one; There was 2 weeks of play on one weekend. Due to an internet outage at the Faceit Studios on Sunday, September 29th, Week 6 had to be played on Saturday, October 5th. This included the greatly anticipated rematch between Vengeur and k1llsen, with the last matchup going 2-1 in Vengeur's favor.

In Week 6, GaRpY had a bye and RAISY faced Cooller. Cooller would defeat RAISY on the first two maps, 16-9 on Corrupted Keep and 11-7 on Blood Covenant. RAISY would prevent the 3-0 with a lashing 10-2 win on Molten Falls.

This match lead up to the EU #1 in Vengeur clashing against the World #1 and current Quakecon Champion k1llsen. The match went the distance, with k1llsen taking Awoken 5-3, and Vengeur storming back to defeat k1llsen 4-1 on Blood Run and 5-2 on Corrupted Keep.
The action wasn't over yet, though. RAISY and GaRpY would be playing the next day in Week 7.

GaRpY would be facing Swedish rival Spart1e to kick off the week. Spart1e struck first with a 8-3 victory on Blood Run, and GaRpY got back with a 8-6 win on Molten Falls. Sadly, Spart1e would get the last laugh, defeating GaRpY on Awoken 9-5, and taking the series 2-1.

RAISY would be facing k1llsen, who was fresh off a loss from Vengeur a day prior. RAISY kicked off the series with a 5-4 victory on a razor-close Corrupted Keep. K1llsen came back and won the series with a 13-3 win on Awoken and a 6-4 win on Blood Run.
Here's the standings after Week 7, as well as the current World Rankings.
Fortnite
Myztro Fortnite had a solid week overall. Whai placed 7th in the Solo Cash Contender Cup and went home with $200, as well as snagging 14th in the Solo Cash Cup, walking away with $700. Tj placed 154th in the Solo Cash Cup as well.
Next up, Myztro Fortnite will be playing in the Fortnite Championship Series Squads tournament, competing against other pros over 5 Weeks to qualify for the Finals. Details will be announced soon.

Myztro Gaming also announced this week that Tj and Whai will be attending the Dreamhack Winter Solos tournament, competing for $250,000 and Nordic Dominance!

Dreamhack Winter will run from November 28th to December 1st in Jönköping, Sweden.
Apex Legends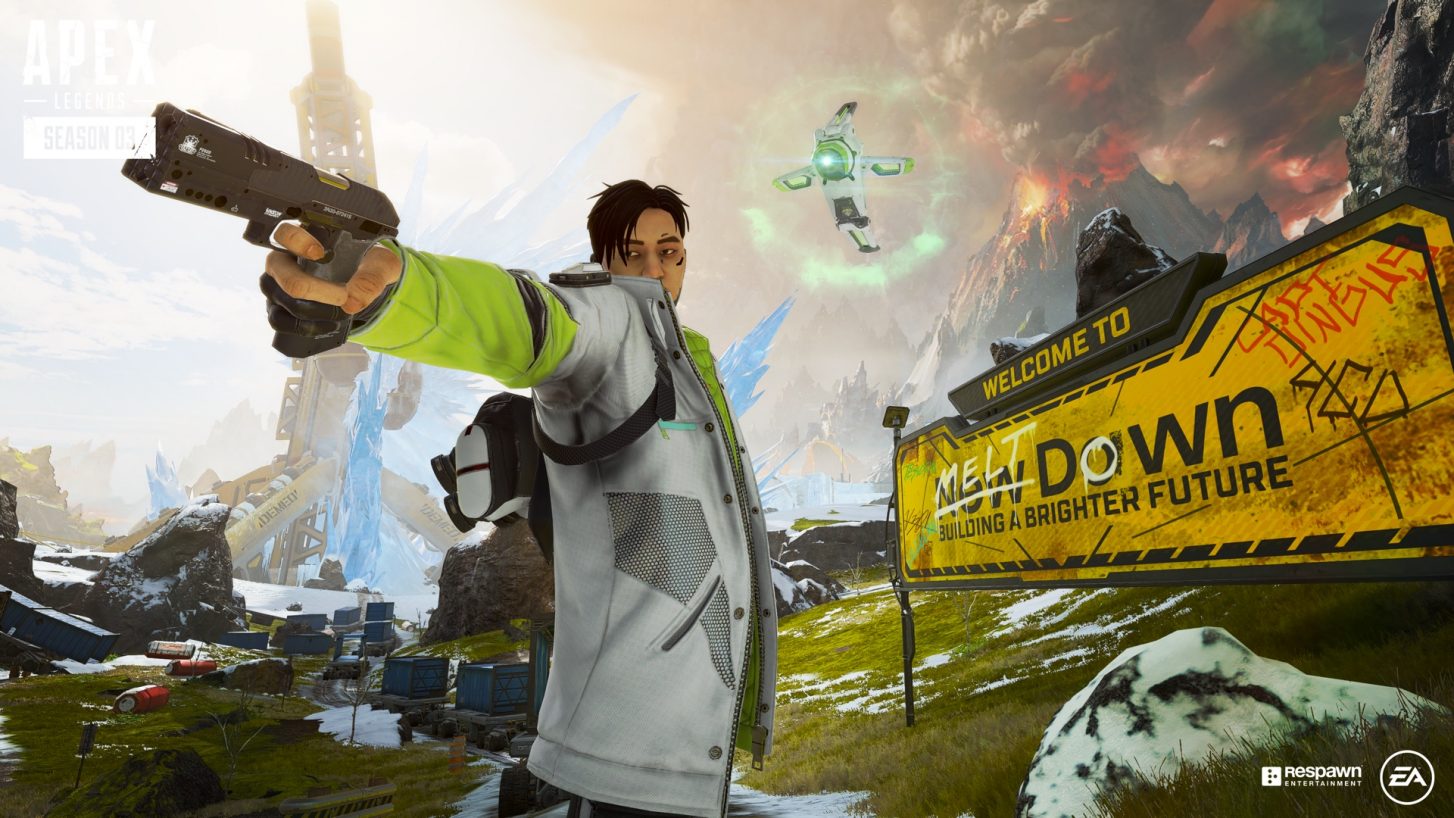 After their 44th place finish at the Apex Legends Preseason Invitational in Krakow, Poland, Myztro Apex is practicing and settling in for their next tournament.

On October 1st, Respawn released Season 3, the highly anticipated Apex Legends update, which includes a new legend in Crypto, a new weapon in the Charge Rifle, and a change in scenery; Worlds Edge, set on the planet Talos. I sat down with Myztro Apex Team of GaRpY, ottr and HELL to talk about the changes, and how Season 3 will effect professional play.

Patch Notes can be found here: https://bit.ly/2p1OWsh

Dylan: What are your overall thoughts of the Season 3 Update?

GaRpY: My overall thoughts on season 3 are that its nice and new. Something was definitely needed because the old map was getting a bit tiring. There have been a lot of changes that I really like, and like I said it just brings something fresh to Apex that makes me want to play more and grind to the top again. Also, something that has been really grinding on me since the last patch was how bad my Wingman was, it went from being great to hitting nothing… but in this new season I've started hitting again so i don't know if they have changed the hit reg or improved the new code but I'm happy I can hit again!
ottr: There's definitely a meta shift even in public ranked games. We have yet to run scrims this patch so it's hard to say what pace the games will have, but I do think it'll be a lot slower than what you see on stream in ranked games. Due to the layout of the map in addition to all the changes to the guns and the addition of a certain other I'm sure you'll see a lot more medium to long range engagements. Time will tell whether it's an improvement to the game and spectator experience or not.
HELL: I think they did a good job with producing new and intriguing content to keep the game fresh. I really like the new map, as it's completely different so it feels like a new game overall. I would still like to see the hitreg and overall servers improved on though, as I feel like it can still be clunky and unresponsive at times.

D: What are your thoughts about World's Edge? How does it compare to Season 0/1/2 Kings Canyon?

G: I think you will never forget Kings Canyon, but I do like how much more open the new map is and that there aren't so many places with towns and buildings in it, so you use the landscape more to hold positioning and getting an advantage in taking fights instead of setting up in a room and waiting.
o: The amount of verticality World's Edge brings to the table is enough to bump Pathfinder into a must pick and makes me sad there aren't more options for vertical movement. It's stretched out and thus slows the game down by a margin. In King's Canyon you usually only could do one rotation before you ran into a team and would have to make the choice whether to take a fight. In World's End you can drop into a town with another team and not even have a need to fight each other short of trading some shots across the vast emptiness between the buildings. The design of some areas do cause standoffs and are about who decides to chicken out of the area first.
H: I like it, it feels like a new game. Having to learn an entirely new map is refreshing. It's what the game needs, I know some people prefer or miss Kings Canyon but I welcome change, especially in terms of a new map.

D: How viable is the Charge Rifle? Will we see it played in upcoming Apex Legends events and tournaments?

G: In my eyes, I think you will be seeing it in upcoming Apex Legends events and tournaments, I wouldn't be surprised if all 3 team members will be running it! If you are in the open and your entire team has that gun, you might as well say good night, because it is a hit scan weapon you just cant miss! I truly do like the gun, but I think something will need to change with it, they may put it in air drops so it's a lot more rarer on the map, because if it's left as it is, everyone is going to be too scared to rotate in pro lobbies.
o: It's incredibly viable. We try to run 3 of them until the last few rings where you're forced to fight closer to each other, and that's a sentiment shared between all other players. You'll see a lot of it in scrims at the very least, I'd be surprised if it hasn't been nerfed before we see another tournament.
H: I think we will see it played, but I am sure by the time the next event comes around, EA/Respawn would have made a few changes to the Charge Rifle by then. And if we are going to discuss changes, I think it either needs an ammo increase, so per shot uses up more energy ammo or the damage is reduced slightly.

D: How viable is Crypto? Will we see him being played in the current meta? Do you think he will be run in every squad, or will we see more diversity in legend selection? (Not the same 3 legends in every squad)

G: I haven't played Crypto at all in the new season just because my teammates have been using him, but from what I can see he isn't so viable in normal ranked games in Apex (he can be used though). However, I think we will definitely be seeing him in pro scrims, since his main ability used in the right situations is just devastating. So I'm quite excited about seeing what the new metas are going to be. Will we just get one meta that everyone runs like in the last season, or will we have multiple metas? It all depends on how teams play.
o: Crypto is barely viable in ranked and since there hasn't been any scrims yet it's hard to tell just how useful he'll be in that environment. In theory scrims will be a lot slower which will allow for Crypto's kit to be used properly with things like scouting and area denying. His kit goes hand in hand with the methodical team.
H: I think it's too early to tell. I think most legends are viable if used in the right hands, but as of right now, it is hard to tell. He can be extremely useful for sure and we may see some variation on said legend selections. I know last season it was pretty much the same three legends constantly being picked, but I think this time round we may see some surprising new tactics and legend picks.

The new update is certainly exciting, and we're excited for whatever Respawn has in store for Apex Legends next!
That's it for this week's edition of Myztro Weekly Updates! Come back next Monday for the latest Myztro Gaming content!